Welcome to 63133.com, your local resource for news and information for Zip Code 63133
Welcome to 63133.com, a community site that provides information on the 63133 zip code. Located in "Mid" St. Louis County, this area includes the cities of Wellston, Hanley Hills, Pagedale and a very small portion of Normandy. Those who aren't familiar with the area have probably missed a very unique historic landmark located off of St. Charles Rock Road and surrounded by a St. Louis County Park. This landmark is the beautiful, but foreboding St. Vincent's Hospital, built in 1894 as a Catholic hospital and home for those with mental diseases by the sisters of the order of the Daughters of Charity of St. Vincent de Paul. Placed on the National Register of Historic Places in 1982, St. Vincent's has been converted to the Castle Park Apartments. The park that surrounds St. Vincent's is aptly named St. Vincent County Park. The park provides 133 acres of parkland for the communities around it, as well as a Community Center that features an outdoor water park, a gymnasium with a basketball court, two volleyball courts and setup for other sports, weight room and a community room; playground, fitness trails, tennis courts and more. Important roads for the 63133 zip code are St. Charles Rock Road, Hanley Road, Page Avenue, Pennsylvania Avenue, Lucas & Hunt Road and many others. The residents that live in the zip code area are served by the Normandy School District and the district's Normandy High School is located on St. Charles Rock Road. Convenient to the community are two MetroLink stations, one in Wellston on Plymouth Avenue and the other is in Pagedale on St. Charles Rock Road, west of Normandy High School.
The zip code 63133 is located in county Missouri. There are approximately 8,161 people living in zip code 63133. They make up households. The average income per household in the 63133 zip code is $22,632. The median age of the residents is 32 years old (which is 28 years old for males and 34 years old for females). For more statistics See 63133 Zip Code Information
Here's What In Zip Code 63133
Hanley Hills Missouri, Normandy High School, Pagedale Missouri, St Vincent Park, St Vincents in St Louis Missouri, Wellston Missouri,
Here's What In Zip Code 63133
More 63133 Zip Code Information
Photo Gallery for 63133 - Click Thumbnails Below
Real Estate For Sale in 63133 Zip Code
1322 Leroy Avenue
$190,000
Beds:
0
Remarks: Exceptionally Well Maintained Solid Brick Two Story Building Featuring Off-street Parking Lot, Entire Building...
6615 Raymond Avenue
$13,500
Beds:
3
Baths:
2
Remarks: Two Story Home On Double Lot Needing Gut Renovation Including Personal Property Removal And Full Renovation. C...
1 Archway Manor
$1,500,000
Beds:
0
Remarks: Archway Manor Is A 42 Space, All Aged Community Just Minutes From Lambert Airport, And Down Town St.louis. Thi...
6102 Page Boulevard
$795,000
Beds:
0
Remarks: Located On The Corner Of Skinker & Page For High Traffic Location. 1.62 Acre Corner Lot Currently Zoned Fb (c...
7236 Saint Charles Rock Road
$149,500
Beds:
0
Remarks: Great Opportunity! Just A Little Under 1/2 Acre Total Building And Land Fronting Saint Charles Rock Rd. Former...
Disclaimer: The information herein is believed to be accurate and timely, but no warranty whatsoever, whether expressed or implied, is given. Information from third parties is deemed reliable but not verified and should be independently verified. MORE, REALTORS does not display the entire IDX database of Mid America Regional Information Systems, Inc. (MARIS MLS) on this website.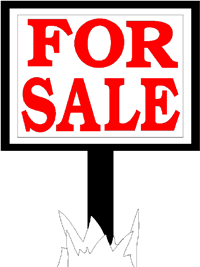 Featured Properties For Sale